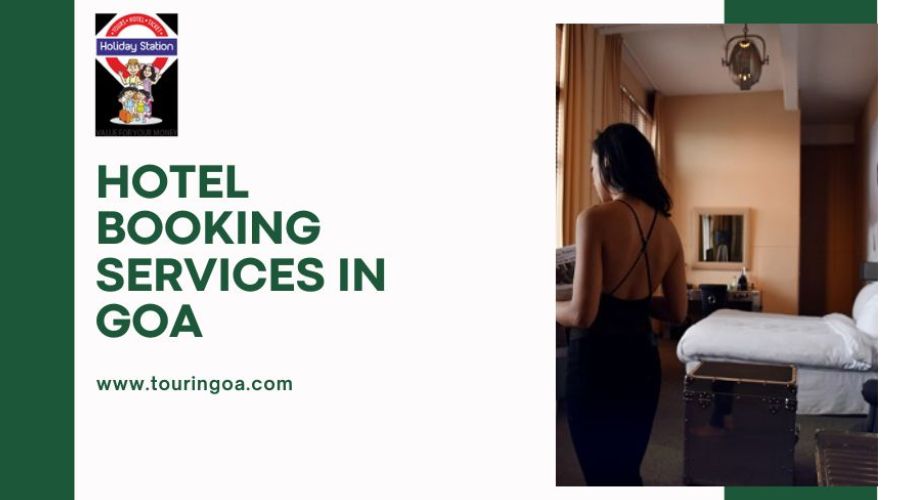 Planning a romantic getaway to Goa's stunning beaches and vibrant culture? If so, you'll experience something unique. It's crucial to decide how to make hotel reservations before you go on your trip. Regardless of your propensity to manage things on your own to save money, there are several advantages to relying on a tour company to take care of your Hotel Booking Services In Goa.


Understanding and Professional Experience
Using a tour company or travel firm in Goa has certain benefits, one of which is having access to local knowledge and experience. These professionals can help you since they have training in the neighbourhood hotel business.


Personalised Trips
A tour and travel agency can assist you in creating a customised itinerary based on your interests and preferences. They may find lodgings that meet your needs, whether you're searching for a cheap hotel, a romantic beach resort, or a family-friendly inn. You can be assured that your holiday will live up to your expectations and leave you with treasured memories thanks to this thoughtful touch.


Special Deals
Goa has a large number of hotels and other service providers with established relationships with tour operators. They could thus provide you with unique deals and discounts that you won't find anywhere else. These cost-saving benefits may have a considerable influence on your overall travel expenses.


Effortless Travel
Your trip will probably go more smoothly if you reserve your lodging through a tour company. They can set up transportation from the airport to your lodging, organise tours and outings, and provide you with helpful information on the region's attractions. This level of support could make your journey better.


Spending Less Time
Planning a trip may take a lot of time and work, especially if you have to go through several hotels, read reviews, and compare prices. By hiring someone to handle this task, you may escape the pressure and difficulties that come with having to make these decisions. They will handle the planning, scheduling, and bookings.


Emergency Assistance
Going somewhere new occasionally presents unanticipated challenges. In these circumstances, having a travel agency as your point to go to might be quite beneficial. In a crisis, whether it is an unexpected alteration in plans, medical treatment, or any other unforeseen scenario, they may assist you.


Local Navigation
A tour operator may arrange housing and offer helpful local knowledge. They can provide you suggestions for the top restaurants, cultural events, and off-the-beaten-path excursions so you can make the most of your vacation to Goa.


Good Mental Health
The main advantage of using a tour operator could be the peace of mind it provides. On vacation, you might unwind and let anxiety go. merely by assuring yourself of your peace of mind that professionals are managing the logistics and technicalities of your trip.


Last but not least, while it is possible to book a hotel individually in Goa, doing so might enhance your overall stay. Their in-depth local expertise, individualised service, time-saving benefits, special deals, and peace of mind will improve your Goa vacation. So why not unwind, take it easy, and let the experts handle the details while you take in the local culture and sunshine?