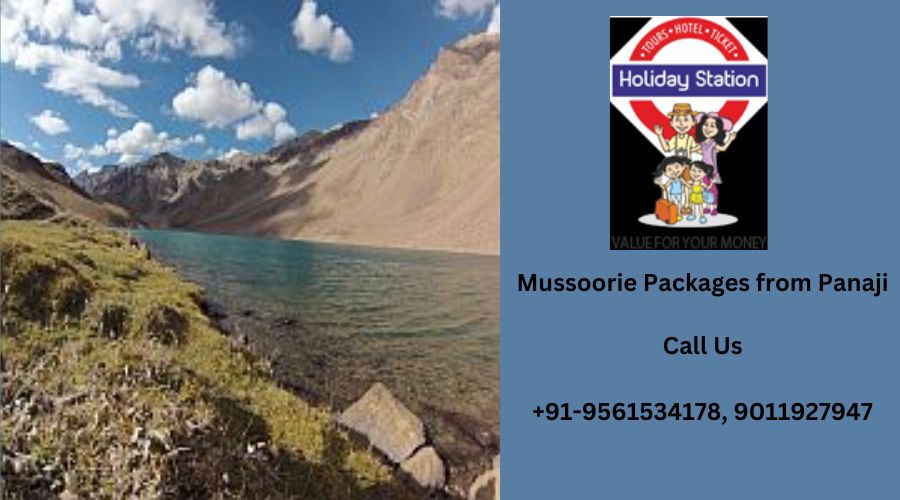 Travel from Panaji to the lovely hill town of Mussoorie in the Indian state of Uttarakhand on an enthralling tour. Travellers may enjoy a great balance of excitement and leisure on the Mussoorie Packages from Panaji.It entails a mixture of planes and road journeys.
Rapid transit to Delhi
Usually, the journey starts with a 2.5–3 hour flight from Dabolim Airport in Panaji to Airport in Delhi.
Mussoorie road trip
The gorgeous journey continues with a drive to Mussoorie, which is around 290 kilometres distant, after landing in Delhi.
Beautiful Landscapes
The trip is a visual delight, with scenery changing from Delhi's hectic urban sprawl to Mussoorie's tranquil and green hills.
The Best Mussoorie Package Selection
It's important to choose the Mussoorie Packages from Panajithat fit your interests and budget before starting your tour.
Cost-Effective Options
There are affordable packages in Mussoorie that provide cosy lodging and necessary facilities for travellers on a budget.
Luxurious Getaways
Some packages include stays at upscale resorts and individualised services if you're looking for luxury and splendour.
Adventure Seekers
For thrill-seekers, Mussoorie also provides adventure packages that include wildlife safaris, paragliding, and hiking.
Cultural Investigations
Cultural packages provide escorted tours of important historical sites for anyone interested in Mussoorie's vibrant culture and history.
Attractions in Mussoorie
A wealth of natural beauty and tourist attractions greets you once you get to Mussoorie.
The Mall Road
Mussoorie's busy Mall Road is a great place to buy, eat, and savour regional specialities.
Kempty Falls
One of Mussoorie's most well-known waterfalls, Kempty Falls, is a great place for a picnic and a cool bath.
Gun Hill
Take a cable car up to Gun Hill, Mussoorie's second-highest point, for sweeping vistas of the Himalayan ranges.
Lake Mussoorie
Boating and paddle boarding are ideal activities on Mussoorie Lake, which also provides a peaceful haven amidst the hills.
Camel's Back Road
A stroll along Camel's Back Road offers spectacular scenery and the opportunity to see an incredible sunset.
Lal Tibba
The tallest hill in Mussoorie, Lal Tibba, offers mesmerising views and a variety of plant and animal life.
Landour
Discover the neighbouring town of Landour, which is renowned for its colonial charm, beautiful surroundings, and old churches.
Weather Considerations
While Mussoorie has good weather all year round, summer and the beginning of winter are the finest times to travel.
Summer Retreat
With temperatures ranging from 15°C to 25°C, the summer season.It lasts from April to June and provides relief from the oppressive heat.
Monsoon Magic
Caution is urged since the monsoon season.It lasts from July to September and produces lush foliage as well as sporadic landslides.
Winter Wonderland
Mussoorie is blanketed with snow from October through February, turning the area into a magnificent winter wonderland.
Shopping and Souvenirs
While visiting Mussoorie, don't forget to indulge in some retail therapy. There are several businesses selling wool clothing, handicrafts, and mementoes along the Mall Road.
Cuisine Delights
Discover the delicious local food, which includes North Indian classics as well as delicious Tibetan and Garhwali delicacies.
Final Reflections
A Mussoorie package from Panaji guarantees an extraordinary tour full of scenic beauty, cultural encounters, and relaxation. Every traveller may find something at Mussoorie, whether they are looking for excitement or a peaceful retreat. So prepare to explore the Queen of Hills by packing your luggage and booking your accommodations.