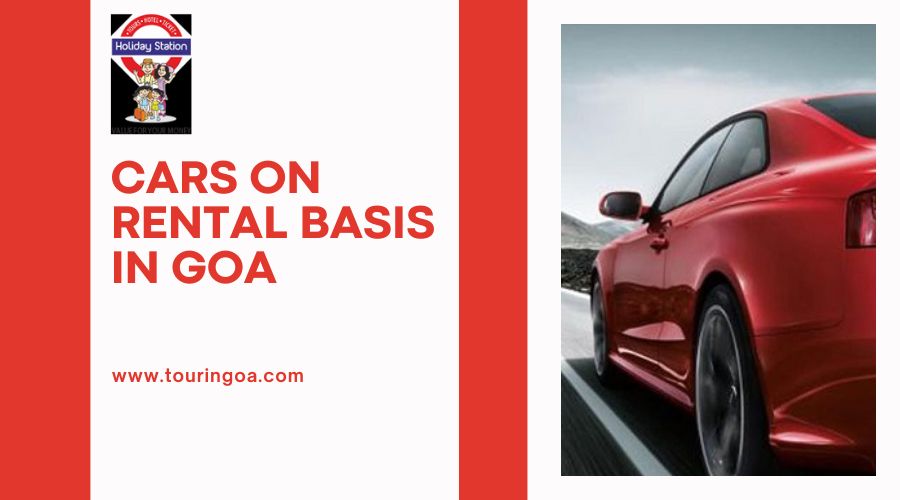 Located on the shores of the Arabian Sea, Goa is a sunkissed paradise on Earth. It attracts travellers from all over the world with the beauty and fun stories it creates. With its immaculate beaches, rich culture, vibrant nightlife, water sports and finger-licking cuisine, Goa is a place to never forget. This coastal gem is a dream vacation for many, read on to know why it should be the next vacation destination.


Beaches of Goa
Goa's beaches are God's masterpiece. They are one the most beautiful beaches especially while watching them at sunrise or sunset. Get the bathsuits ready and be ready to have a water fight in the Baga and Calangute beach, Soak up in the sun and engage in different activities such as water sports or boating.


All thrill seekers can try out famous water sports such as banana rides, parasailing, speed boats and so much more. One can also go to Palolem and Agonda beaches, taking solace in the serene and untouched sands. Goa has everything for every mood and every individual.


One can find cars on rental basis in Goa so it makes beach hopping much easier and more affordable. None of the beaches in Goa are worth missing.

Architecture and Heritage
Goa's architecture is a visual reminder of the region's Portuguese colonial past. A UNESCO World Heritage Site, Old Goa is home to many impressive churches and cathedrals that reflect the iconic Baroque Manueline architectural style. Examples include the Basilica of Bom Jesus, St. Paul's Cathedral and St. Cajetan Church.


With a blend of Indian and European styles with rich red-tiled ceilings and vibrant façades, Goan homes have a Portuguese influence.


One can also visit the Bhagwan Mahavir Wildlife Sanctuary or the Cotigao Wildlife Sanctuary, indulge and explore the wild flora and fauna. If luck is on the side, one may also encounter the famous Black Panther.


Music and Dance
The arts of music and dance are deeply embedded in Goan culture. Dhol, ghumot and mandolin are some of the instruments used in traditional Goan music. The Konkani folk songs "Dekhanni" and "Mando" are a testament to a rich musical tradition.


It's Goa's association with Western genres that sets it apart. Jazz, blues and electronic music events draw music lovers from around the world to the country's thriving live music scene. Folk songs with Konkani and Portuguese influences often have catchy tunes that go well with traditional Goan dances like "Fugdi" and "Dekhanni".


Culinary Delights
Goa's visit is incomplete without trying their famous delicacies. From spicy Vindaloo and flavourful Xacuti to fresh and authentic seafood, they have every speciality for every taste bud. It is highly advisable to take cars on rental basis in Goa so that you can have multiple spots to try out local vendors and explore the wide cuisines offered.


Goa's Nightlife
As the sun sets, Goa becomes more alive. Goa is famous for its nightlife, parties and music that forces to dance along to the tunes. One forgets to go back to their accommodation. Dance your heart out in the night and then take a walk around waiting for the sunrise. One would feel like a main character of the movie.


Conclusion
Create wild and fun-filled stories on the beaches of Goa. Travel down the path and find the beautiful architectural homes, churches and local cuisines along the way. Whether it is day or night time, one can always find something to do or explore in Goa. There is everything for everyone, from nightlife parties to solitude walks, simple safe boating to high adventure sports. Goa should be there on a true traveller's wishlist.