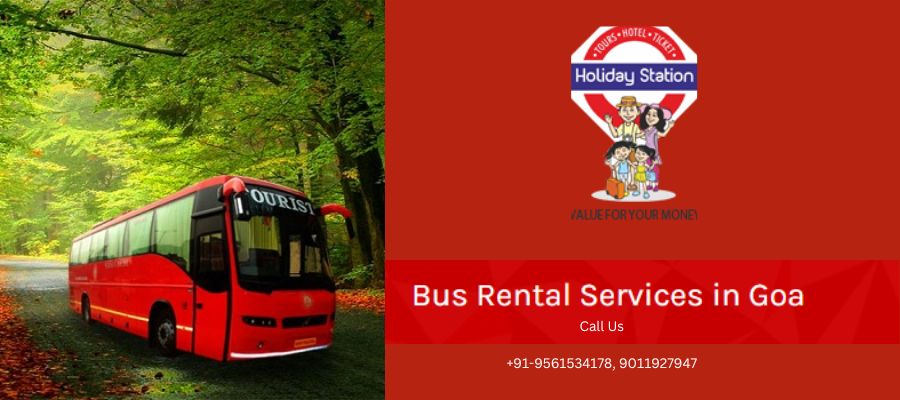 Goa is a popular tourist destination because of its immaculate beaches, vibrant way of life, and relaxed vibe. Everyone who comes here to visit is delighted by its natural beauty. A lot of tourists have started using bus rental services in Goa. They are quite comfortable and affordable modes of transportation. They also ensure that the whole group gets to spend time together. Continue reading to know more why one should opt for renting buses in their next visit to Goa.
Easy Group Travel
The ease that bus services in Goa offer to group travellers is one of the main causes of their recent rise in popularity. No matter if it is a work, friends or family trip, buses are a great option for travelling around. They provide the exact kind of conveyance needed to keep everyone in one group. They have roomy interiors with comfortable seating arrangements. The whole group can stay together while engaging in games, interaction or singing while reaching the destination. This makes the trip much more enjoyable and brings everyone together.
Various buses, including Volvo buses and minibuses for transportation, are available for rent based on the customer's preferences. These bus drivers have a lot of experience on the routes they take. They are well-mannered and multilingual to ensure that your trip is enjoyable and comfortable.
Cost-Effective Travel
Since the payments are split, bus rental services in Goa can be a more affordable choice, especially for larger parties. Buses also eliminate the need for several cabs or rented cars, which lowers typical tour costs.
Flexible Itineraries
Having flexibility with your itinerary is one of the many advantages of renting a bus in Goa. Pre-packaged trips have a set schedule. When you rent a bus, you may customise your trip to fit the interests and hobbies of your party.
Comfort and Amenities
Goa's contemporary bus rentals are equipped with air conditioning, cosy seats, and other features that improve the overall trip. Without having to worry about figuring out how to ride or navigate public transit, travellers can unwind from worries. You can pause at any moment to take a quick pit stop, get a snack, or notice anything intriguing.
Environmentally Friendly Option
Compared to hiring a personal vehicle, travellers may lessen their carbon impact by opting for shared transportation. This deliberate decision is in line with the eco-aware attitude that many travellers hold. They have increasingly given top priority to the environment while visiting new places.
Scenic Routes & Hidden Gems
Goa is known for its meandering roads that lead to incredible views and hidden gems. By using bus rental services in Goa, you may easily and flexibly visit such less-known areas. Buses, as opposed to other forms of transportation, let you see Goa beyond its tourist attractions and discover its true nature.
Conclusion
Goa bus rental services provide the convenience, flexibility and affordability a group trip needs. Whether travelling in a large group, as a family or simply alone, hiring a bus creates new opportunities. Goa is yours to explore at your leisure. It is an affordable choice for everyone which also gives you the time and space to be with your group and interact with each other. By renting a bus, you will be able to create endless memories and bonds.