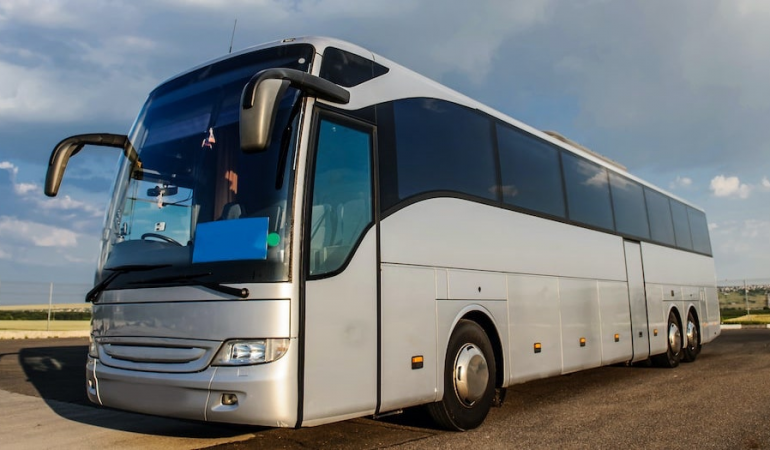 Depending on your tastes and budget, bus rental services in Goa offer a wide range of public and private transportation alternatives. A vast network of privately operated buses that connect major towns to villages. It also goes between villages and makes up the public transportation alternatives.

Once you get to Goa, it is time to unpack and start exploring the various must-do activities. Goa offers convenient, dependable, and secure transportation. Public transportation, privately owned cabs, and rental cars are all options available to you.

The Goa Roads

The Kadamba Transport Corporation connects Goa to all major routes and several isolated portions of the state as well. It is primarily responsible for maintaining the transportation system in Goa. In addition to its head office in Porvorim, the Goa transport corporation also has four depots, fifteen bus stops.

Generally, intra-city buses run in large cities like Panjim and Margao. The residents, who primarily use modest family automobiles and two-wheelers. It is because the state's transportation system is still under development. They rely on their own vehicles for transportation most of the time. The majority of Goa's public transportation is made up of numerous private cabs and buses.

Bus Rental Services In Goa

Even if this is your first time visiting Goa, obtaining public transportation is fairly simple. It allows for very comfortable travel across the state. The highways in Goa are connected by an extensive network of transportation systems.

The quickest and easiest way to travel inside the state is by bus. The Kadamba Transport Corporation has 4 bus depots, 15 bus stations, and one central workshop in Porvorim. It is primarily responsible for operating bus rental services in Goa. Moreover, the state is served by a sizable number of bus lines that are privately owned.

In this country, Panaji and other nearby cities are served primarily by city buses. They greatly facilitate tourists' travel across the state. Going by bus in Goa is still an exhilarating experience. They are among the most effective, rapid, simple, and affordable forms of transportation in Goa.

Bus Travel Suggestions

Every bus has an English-language board on the front that lists the destination and important stopover locations. Ask a fellow passenger or the bus conductor if you are uncertain of the direction of the bus. In large towns, there are dedicated bus stops and bus depots where you can board a bus.

You can wave one down almost anywhere, so do not worry too much about arriving at a bus stop in time. Typically, buses have two doors on the front and back, and passengers can enter and exit through any one. As soon as you board, take a seat. The driver will then come around to collect fares.

Conclusion

Even in the most isolated places, Goa has a robust local private bus network. A single ticket for 2 to 3 kilometres costs around Rs. For kids, the rate is only half as high. Several stations are located along the route for these neighbourhood buses.

The front window sign board will show you the route. State-run transportation companies operate in significant cities and highways. Bus stops with a lot of traffic are where you can board a bus.
This entry was posted on March, 03, 2023 at 15 : 46 pm and is filed under Bus Rental Services. You can follow any responses to this entry through the RSS 2.0 feed. You can leave a response from your own site.